From Australia's capital to Hobart, the country is chock-a-block with distinguished art galleries. Some are blockbuster, some are controversial and others are downright quirky.
Melbourne's NGV, for instance, stretches across two buildings (NGV International on St Kilda Road and the Ian Potter Centre at Federation Square) and offers visitors a global slant on modern and contemporary Australian art.
1. National Gallery of Australia
The National Gallery of Australia is the premier art museum of the country. Its vast collection comprises over 155,000 works of art. It features the world's largest collection of Aboriginal and Torres Strait Islander art, as well as a comprehensive display of Australian and international modern art, including works of major significance by artists such as Cezanne, Monet, Picasso, Fernand Leger, Jackson Pollock, and Andy Warhol.
Located on Ngunnawal and Ngambri Country on the shores of Canberra's Lake Burley Griffin, the Gallery is easily accessible by car, bus, bike and on foot. The Gallery is open daily except Christmas Day and admission is free.
NGA's vision is to enrich all Australians by inspiring them through the culturally significant collection, exceptional displays, exhibitions and programs.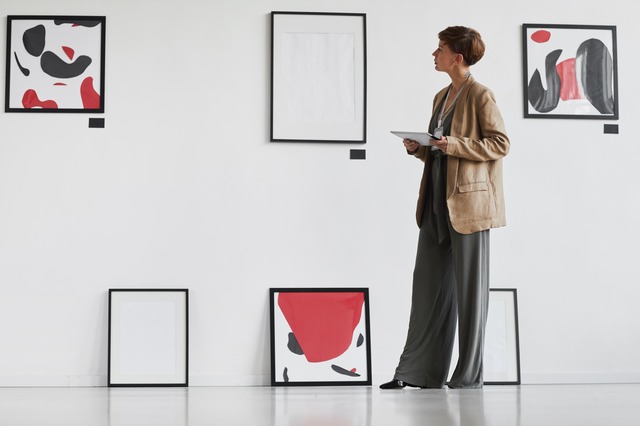 2. Art Gallery of South Australia
Situated on Adelaide's cultural boulevard, the Art Gallery of South Australia is one of the best visual arts museums in the country. Its mission is to serve the local and global community with a range of original high-quality artworks from world-renowned artists.
Its collection goes far beyond local flavour with European, Asian and North American works, as well as a world-class Aboriginal art collection. Its exhibitions, events and activities are designed to encourage reflection and learning.
A year shy of federation in 1900, the gallery got a huge boost from wealthy society figure Sir Thomas Elder. He bequeathed a hefty sum that enabled it to expand its European collection. It has a premiere assortment of masterpieces by such classical painters as Van Dyck, Lely and Ramsay.
3. White Rabbit Gallery
The White Rabbit Gallery is a big enterprise on two counts: it occupies four floors of a repurposed Rolls-Royce service depot, and it houses one of the most significant collections of contemporary Chinese art. The owner, Judith Neilson (wife of Kerr Neilson, the co-founder of Platinum Asset Management and handy Australian billionaire), makes frequent trips to China and Taiwan to augment her constantly evolving collection.
She has been collecting for about a decade, but has already run out of space to hang the works, and she is reluctant to sell any of her treasures (as is M+, which sits on a vast collection of politically charged Chinese art, now in danger of being censored by Beijing). As a result, the gallery has two exhibitions a year – one from the permanent collection, and the other curated from a new set of artists.
4. Museum of Old and New Art (MONA)
MONA (Museum of Old and New Art) is Australia's largest private museum, founded by enigmatic professional gambler David Walsh. Located on his Moorilla estate in Berriedale, the three-floor underground complex houses Walsh's controversial collection of modern art.
Entering MONA is an experience itself. Unlike most museums that feature grand staircases, visitors descend a funky circular steel and glass elevator well that tunnels through the mountainous terrain. From there, a sculptural meandering corten stair of mythological valour leads to the gallery levels below.
MONA's galleries resemble dark and moody tunnels. Its antiquities and 20th century artworks range from an Egyptian sarcophagus to Georgia O'Keeffe's flowers to Matthew Barney's genitalia. Each visitor is given an iPod Touch, a personal guide that offers multimedia content such as interviews with the artists and essays on the art pieces.
5. Museum of Contemporary Art Australia (MCA)
The Museum of Contemporary Art Australia (MCA) offers an engaging collection of Australian and international modern art in a beautiful waterside location. Located on Circular Quay, the MCA features a cafe and rooftop restaurant with stunning views of the Sydney Opera House.
The redeveloped MCA opened in March 2012 and features new galleries, a National Centre for Creative Learning, and an expanded MCA Collection. It has a strong commitment to living artists with a significant representation of Aboriginal and Torres Strait Islander works.
MCA also exhibits a range of classic and cutting-edge modern art in a variety of media, from painting to photography to sculpture. The MCA is home to the annual Primavera series, which showcases the work of emerging Australian artists. It is also a major venue for touring international exhibitions.